This was probably the predecessor to the Visalia/Fresno DX Convention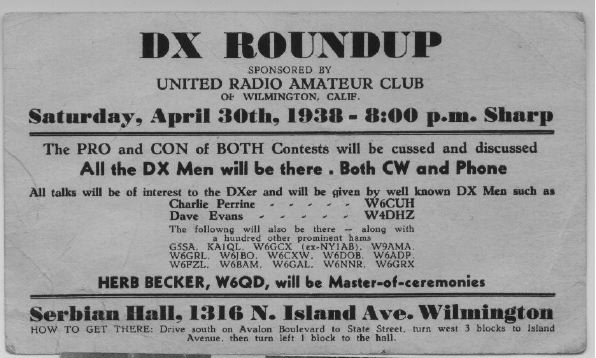 Looks like some things haven't changed!!
---
---
Created on April 8, 1997
Updated on November 20, 2011
---
Copyright © 1996-2011 by David S. Hollander N7RK.
All Rights Reserved.
Photographs and text can be reproduced provided
that they are credited to David S. Hollander.